Psst. Want to hear what has us jumping for joy and reaching new heights? 😁
If you've been around here awhile you know our true love of our Truvy® Boost drink mixes, we've revolutionized what it means to add a bit of a "boost" to your wellness journey with our S³ Technology™.  Well, we've got something new up our sleeves… it's been a long time coming, and it's finally here: Trim™, our innovative capsules designed to maximize the way you approach health & fitness. Also powered by our coveted S³ Technology™, Trim™ provides a cutting-edge solution to help you shed those extra pounds while boosting your energy levels. Let nothing hold you back… Truvy® will be here every step of the way!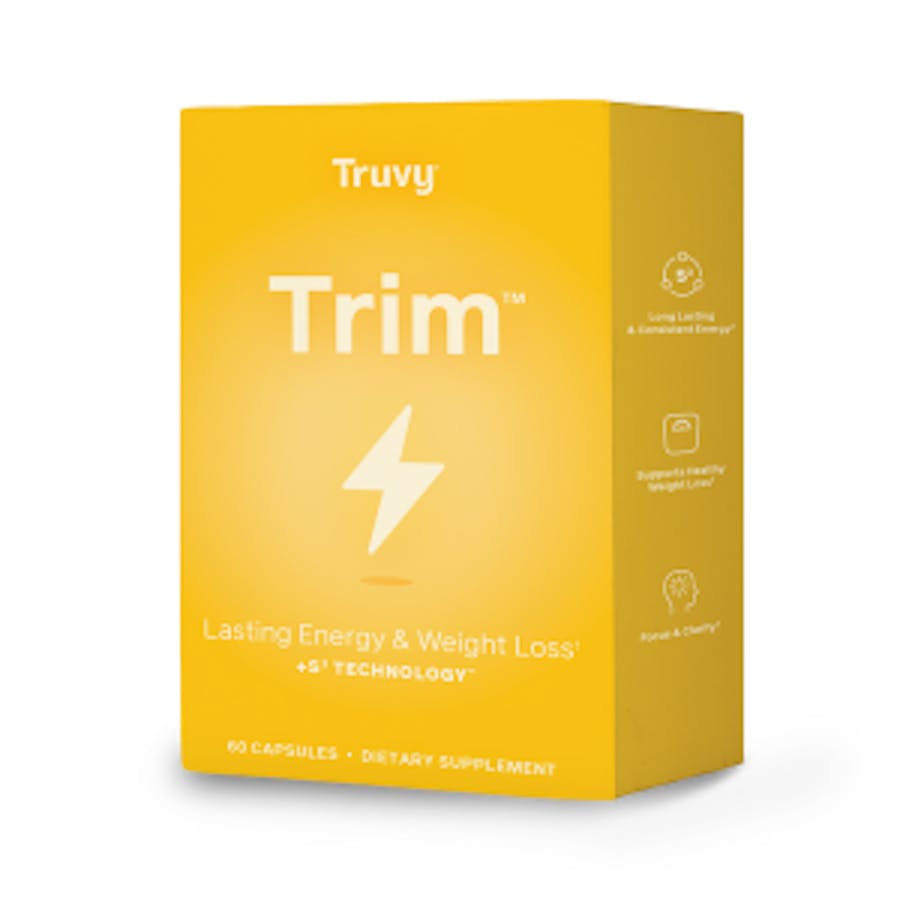 Trim™ and S³ Technology™
With Trim™, you'll experience a dynamic blend of science-backed ingredients meticulously formulated to enhance fat burning, suppress appetite, and boost metabolism.* Our S³ Technology ensures that every ingredient works synergistically to optimize your body's natural fat-burning mechanisms, maximizing results like never before.*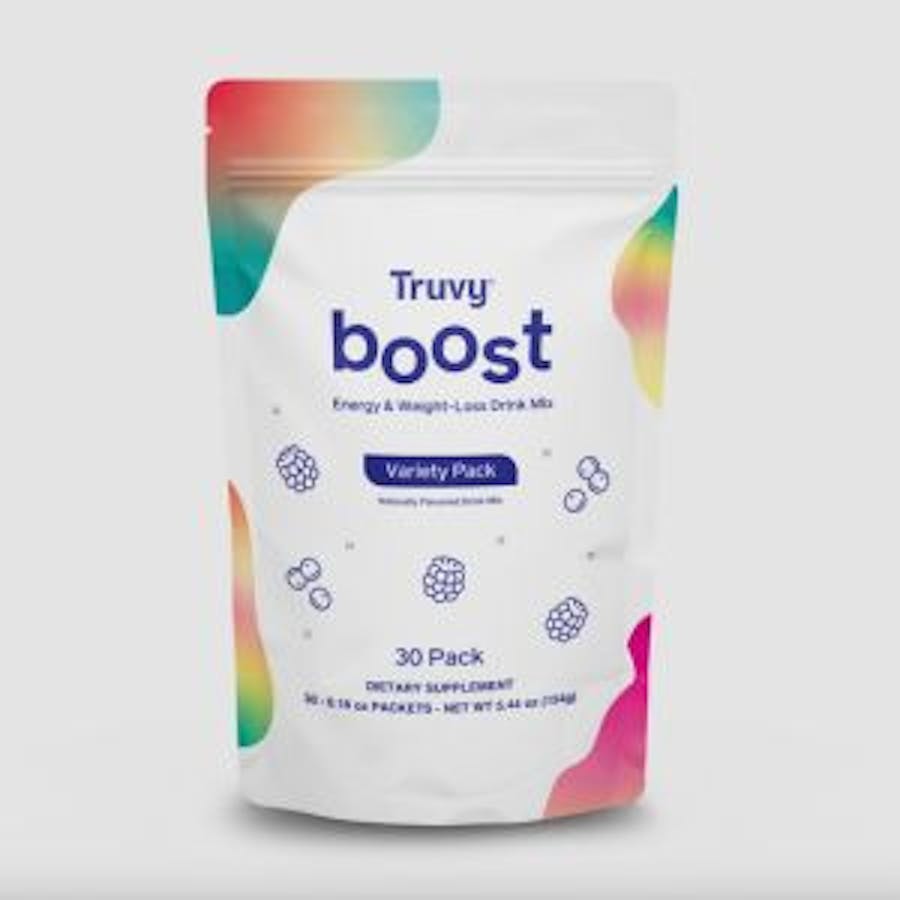 Truvy Boost™ and S3 Technology™
Truvy Boost™ drinks contain all the great benefits of TruFIX® plus the new, stable, and long lasting stimulation of S³ Technology™ to create a top performing weight management system.
With pure ingredients like decaffeinated Green Coffee Bean Extract, Alpha Lipoic Acid (ALA), Magnesium, Raspberry Ketones, Cinnamon Bark Extract, and more, Truvy Boost™ drinks are packed with everything you'll need–and nothing you don't–so you can maintain sustained energy with no afternoon crash.*
And if that weren't enough, we've included tasty new flavors such as Lemon Tea, Fruit Punch Pow, Berry Blaster, Peach Mango and, back by popular demand, Lava Flow. Each of these new flavors will keep your taste buds dancing and help to make your day just a little tastier.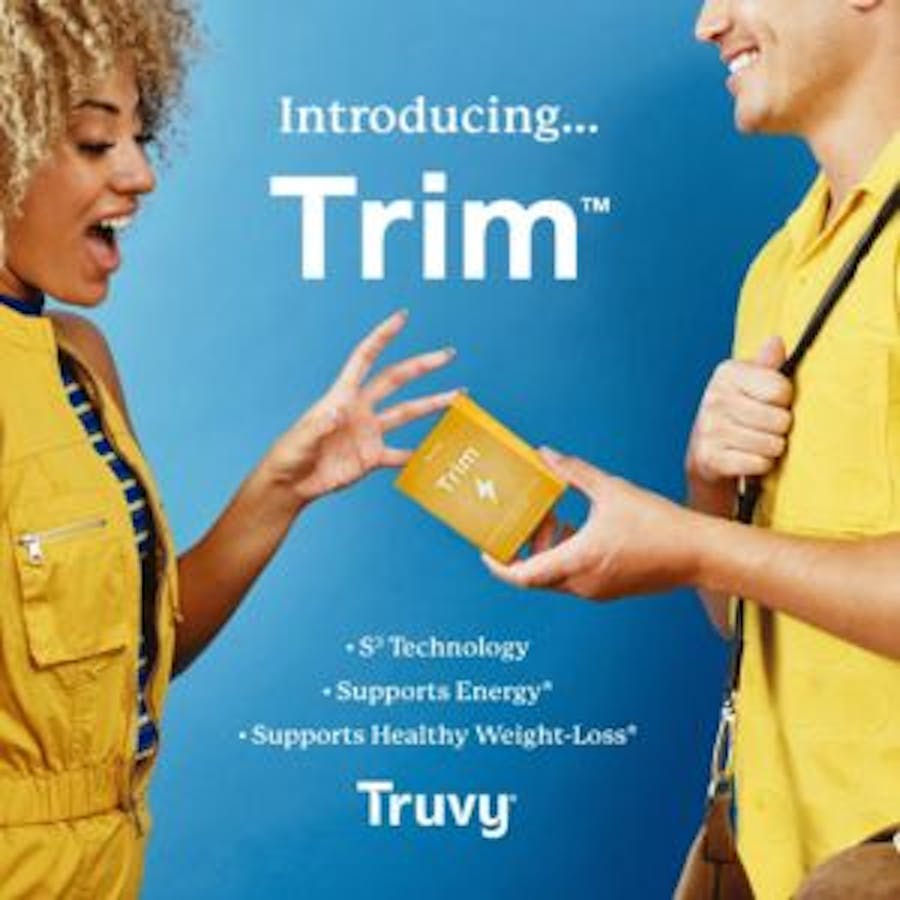 Truvy®, Redefined
Our signature products (Truvy Boost™ Drink and now adding Trim™ to the list) have helped thousands of people lose weight every year. While some say "no need to fix what's not broken", we say "always keep aiming higher"–which is exactly why our resident science whiz Dr. Tory Parker went back to the drawing board to build upon what people have always loved about our capsules and make them even better.
The weight loss drink you've grown to know and love are now available in a capsule option, both supercharged with S³ Technology™ to aid in stable, all day energy. This product is designed to keep you alert, energized, and performing at a consistent level all day long! There are three components when it comes to S³ Technology™ – Spark, Strength, Stamina.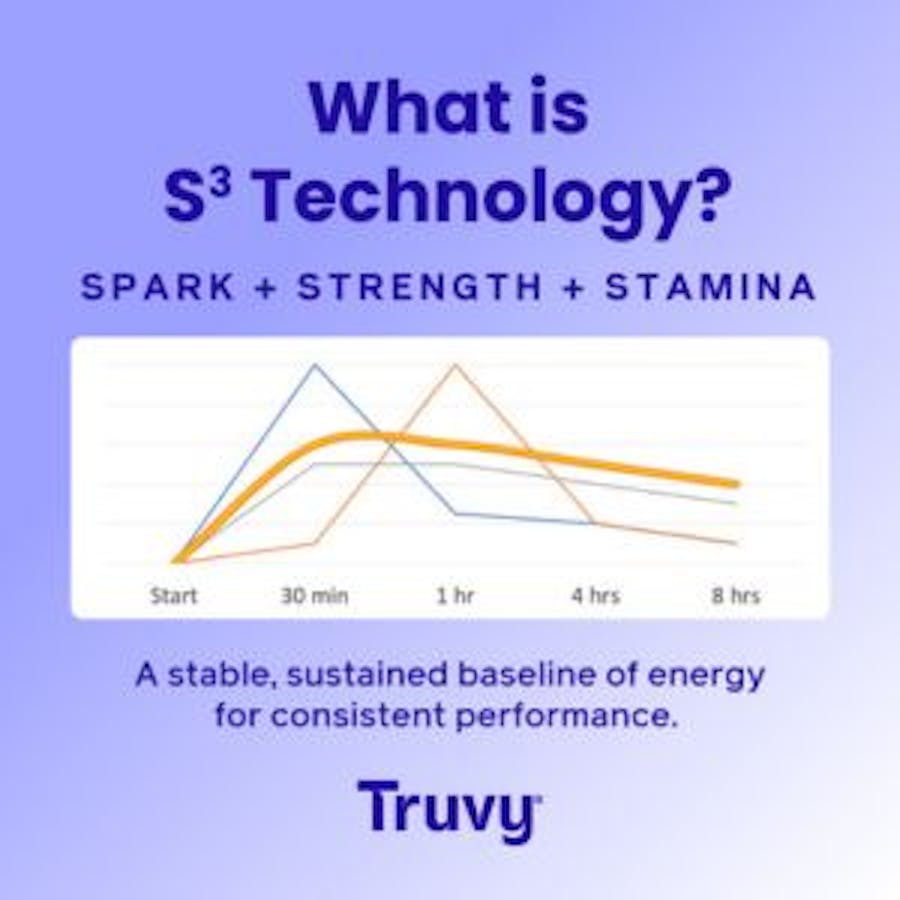 How Does it Work?
Glad you asked. 😉
Spark is your typical quick release caffeine. This gets you pumped for the day, ready to tackle anything that comes your way! Like most quick-energy blends, this tends to wear off in a few hours. That's where Strength comes in as a second wave. We discovered a new technology of coated caffeine that delays its release into your bloodstream, kicking in just when the spark starts to wear off. Finally, Stamina makes sure our Trim™ capsules or Truvy Boost™ drink come without any crash by tapering you off, releasing small bits of energy-blend into the body slowly throughout the day.
S³ Technology™ is the optimal ratio of all three blended into one single, revolutionary capsule or drink, giving you a sustained and balanced energy level that is safe and effective for up to 8 hours.
So what're you waiting for?! Get on the S³ Technology™ bandwagon today and see how you can boost up, trim down, and shine bright!
* These statements have not been evaluated by the food and drug administration. this product is not intended to diagnose, treat, cure, or prevent any disease.