Are you ready to take your weight loss journey to the next level? Look no further than our innovative products, Truvy® Boost drinks and Trim™ capsules. These game-changers contain our unique and proprietary S³ Technology™, and we can't wait to share all the exciting benefits they offer!
At first glance, Boost™ drinks and Trim™ capsules may seem different, but they are essentially two sides of the same coin. Both products deliver remarkable results while catering to individuals with different preferences. Whether you prefer a refreshing beverage or a convenient capsule, we've got you covered.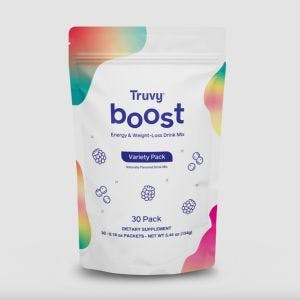 Picture this: you start your day by mixing Truvy® Boost with 12-17 ounces of water. Suddenly, a burst of refreshing flavor envelops your taste buds as you sip on this revitalizing drink. With every gulp, you're not only hydrating your body but also fueling it with the power to achieve your weight loss goals.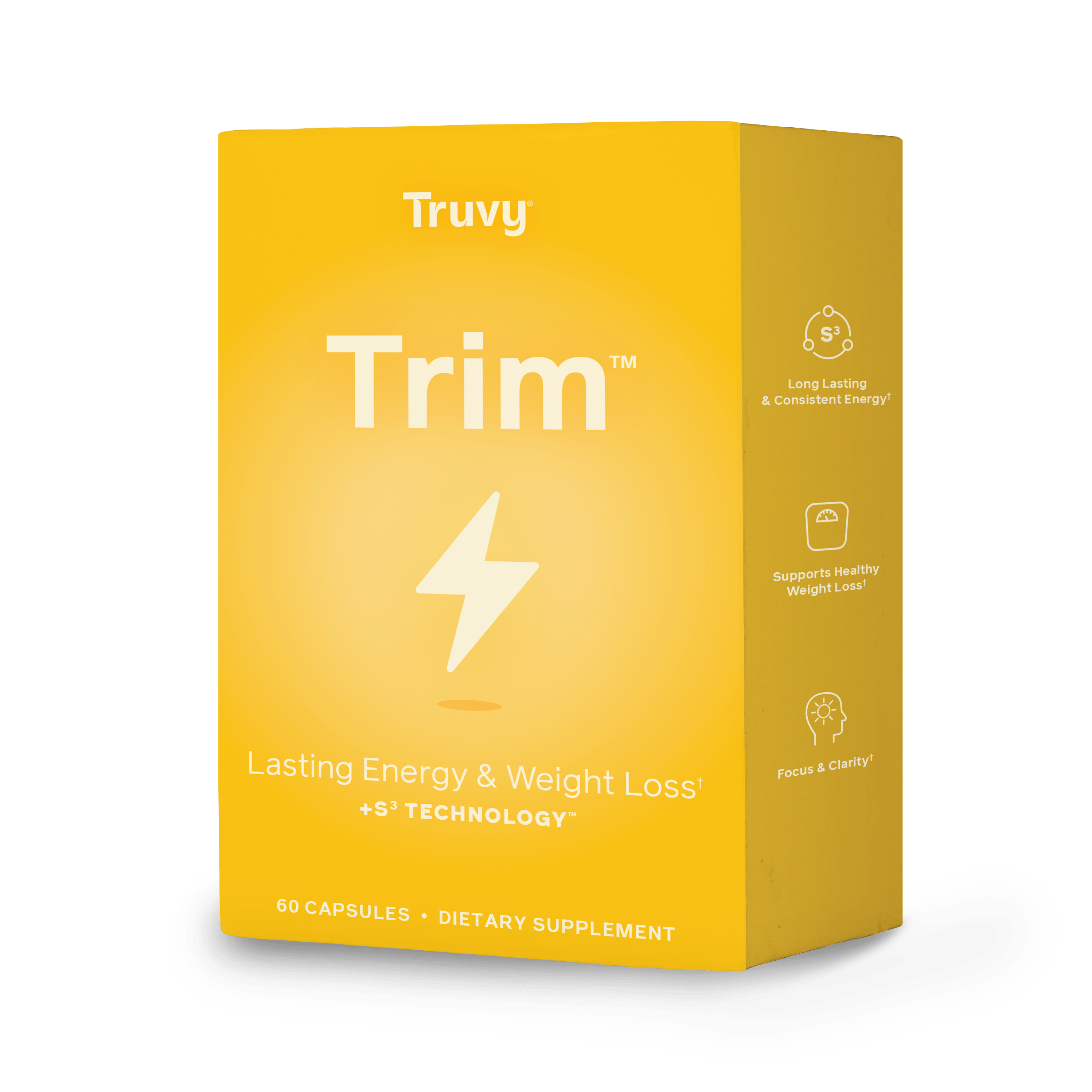 On the other hand, if you're someone who prefers simplicity and convenience, Trim™ capsules are your perfect match. These small but mighty capsules are designed to seamlessly fit into your daily vitamin routine. No need to worry about measuring servings or carrying around bottles of drinks – just pop a capsule and you're good to go.
What truly sets these products apart is the science-backed ingredients that make them so effective. Our team of experts has formulated Boost and Trim with precision, ensuring that each ingredient works in harmony to enhance fat burning, suppress appetite, and boost metabolism. This is all made possible by our revolutionary S³ Technology™, which optimizes your body's natural fat-burning mechanisms.
Imagine bidding farewell to fatigue and welcoming sustained energy throughout the day. That's exactly what Truvy® Boost drinks aim to provide. Whether you need an energy boost before your workouts or a way to power through your busy day, Boost drinks are here to support you on your journey.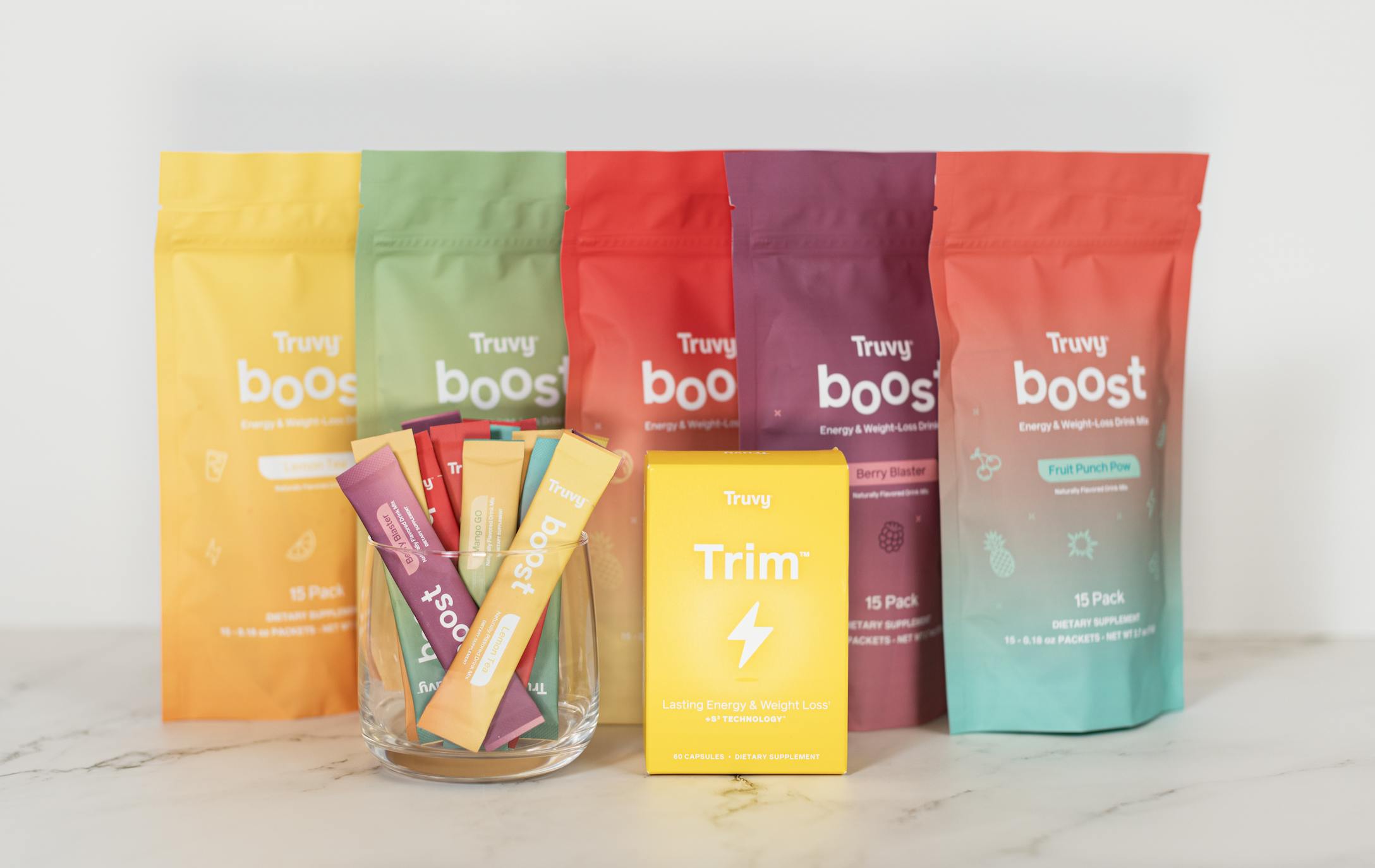 Are you ready to experience the transformative power of S³ Technology™ and take your weight loss journey to new heights? Visit our Truvy shop today and discover the incredible benefits of Truvy® Boost drinks and Trim™ capsules.
We believe that achieving your health and wellness goals should be enjoyable and convenient. With Boost and Trim™ by your side, you can make progress towards a healthier, happier you. So don't wait any longer – unleash your potential with Truvy® Boost and Trim!
Ready to embark on this exciting journey? Visit our online shop and start reaping the benefits of Truvy® Boost drinks and Trim™ capsules. Your future self will thank you.
Cheers to your success!
-The Truvy Team
* These statements have not been evaluated by the food and drug administration. this product is not intended to diagnose, treat, cure, or prevent any disease.